Boca Raton, FL, Feb. 01, 2023 (GLOBE NEWSWIRE) — Mom.com, part of Wild Sky Media, the publishing division of Bright Mountain Media, Inc. (OTCQB: BMTM) and the largest portfolio of owned and operated Parenting and Family sites in the U.S., has just announced that it will be launching its multisensory and multimedia initiative Black Maternal Health Matters.
This important initiative centers on raising awareness of the Black maternal health gap, amplifying the voices of activists and experts within the community, highlighting organizations working to close the maternal health gap, and providing valuable resources to Mom.com's audience. According to the Centers for Disease Control and Prevention, Black women are three times more likely to die from pregnancy-related causes than white women in the United States. In addition to the medical inequities Black pregnant women face, Black moms also experience societal and economic barriers that significantly impact their prenatal and postpartum wellness.
The monthlong event features informative and thought-provoking content across the site, a weekly Instagram Live series with multiple professionals who engage the community, and various personal essays written by Black moms with unique perspectives on their pregnancies and motherhood. We'll also be talking to Today show host Sheinelle Jones on our podcast The Breakdown with Bethany for a candid conversation about motherhood. Plus we'll be providing tips for moms in our smart speaker series Mom Tips , available on Apple , Spotify , Google , smart speakers, or anywhere you get your podcasts. In addition to providing educational and informative content around Black Maternal Health, Mom.com will uplift, empower, and celebrate Black moms on their motherhood journey through nurturing conversations and community building.
"Statistics show that Black moms die at a higher rate from pregnancy-related causes than any other race in the United States, and Mom.com is dedicated to fostering an ongoing conversation around the Black maternal health gap. In doing so, the site is working to create a community that supports and listens to Black women. I am proud of Mom.com and the work we've put forth to provide Black women an outlet to safely share their birthing experiences, and I am looking forward to the engaging conversations on our platforms. I am confident our content will spark pivotal conversations that will inspire moms and could potentially save a life," says Amaya Woodley, Editorial Director of Mom.com. "This is such a crucial topic for our sites to tackle," says Yuliana Delgado, VP of Content at Wild Sky Media. "As a company, we look to equip parents with the tools they need to succeed in raising happy, kind, and confident kids, and now we look forward to empowering Black women to support them on their journey as we confront some of the inequities in this country head-on."
About Wild Sky Media
Wild Sky Media offers massive global reach through hyper-engaging content and multicultural audiences. A top-ten parenting group according to ComScore, Wild Sky Media's robust portfolio of parenting websites includes Mom.com, CafeMom, LittleThings, and MamásLatinas. The company is owned by Bright Mountain Media, Inc.
About Bright Mountain Media, Inc.
Bright Mountain Media, Inc. (OTCQB: BMTM) is an end-to-end digital media and advertising services platform, efficiently connecting brands with targeted consumer demographics through the removal of middlemen in the advertising services process. The Company's publishing division, led by Wild Sky Media , offers significant global reach through engaging content and multicultural audiences, telling unique stories of our most diverse generation. For more information, please visit www.brightmountainmedia.com .
Forward-Looking Statements for Bright Mountain Media, Inc.
This press release contains certain forward-looking statements that are based upon current expectations and involve certain risks and uncertainties. Such forward-looking statements can be identified by the use of words such as "should," "may," "intends," "anticipates," "believes," "estimates," "projects," "forecasts," "expects," "plans," and "proposes," and similar words. These forward-looking statements are not guarantees of future performance and are subject to risks, uncertainties, and other factors, some of which are beyond our control and difficult to predict and could cause actual results to differ materially from those expressed or forecasted in the forward-looking statements, including, without limitation, statements made with respect to expectations of our ability to successfully integrate acquisitions., and the realization of any expected benefits from such acquisitions You are urged to carefully review and consider any cautionary statements and other disclosures, including the statements made under the heading "Risk Factors" in Bright Mountain Media, Inc.'s Annual Report on Form 10-K for the fiscal year ended December 31, 2021 as filed with the Securities and Exchange Commission on June 13, 2022 and our other filings with the SEC. Bright Mountain Media, Inc. does not undertake any duty to update any forward-looking statements except as may be required by law.
Contact:
Barwicki Investor Relations, Inc.
516-662-9461
Andrew J. Barwicki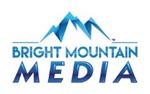 News Provided by GlobeNewswire via QuoteMedia