Boca Raton, FL, June 13, 2023 (GLOBE NEWSWIRE) — Bright Mountain Media, Inc. (OTCQB: BMTM) ("Bright Mountain" or the "Company"), a global holding company with current investments in digital publishing, advertising technology, consumer insights, and creative and media services , today announced it will host a brand briefing event on June 21 st in Los Angeles, CA: Understanding Today's Parents . The event combines Cassandra, a youth-focused cultural insights group, with the more Mom-focused, Wild Sky Media publishing group.
Matt Drinkwater, CEO of Bright Mountain Media, stated, "We're excited to kick off a new wave of events that highlight how we fuse our publishing business with our insights business. Attendees receive highly proprietary and valuable data and insights about the buying power and the influence of today's younger generations and their parents."
Mr. Drinkwater continued: "We believe our digital media businesses allow us to infuse data-driven consumer insights into Bright Mountain's portfolio of publishing and ad-tech businesses for additional referrals across verticals. As digital advertising continues to grow, we believe our unique approach will drive more clients and ultimately higher sales."
Cassandra is an insights and cultural strategy group and the foremost authority on Millennial, Gen Z, and Gen Alpha research focusing on emerging trends, generational insights and youth behavior.
After discussing the Parents on Board report, the group will host a fireside chat with Amaya Woodley, Editorial Director of Mom.com at Wild Sky Media, a portfolio of parenting brands like Mom.com and CafeMom, where she will share some of her most recent observations on the parental landscape.
Bright Mountain Media plans to host these events on a quarterly basis in cities across the country.
About Bright Mountain Media
Bright Mountain Media, Inc. (OTCQB: BMTM) unites a diverse portfolio of companies to deliver a full spectrum of advertising, marketing, technology, and media services under one roof—fused together by data-driven insights. Bright Mountain Media's brands include Big Village Insights, Big Village Agency, Wild Sky Media, and BrightStream. For more Information, please visit www.brightmountainmedia.com .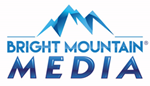 News Provided by GlobeNewswire via QuoteMedia
Bright Mountain Contact
Brian M. Prenoveau, CFA
MZ North America
561-489-5315
BMTM@mzgroup.us

News Provided by GlobeNewswire via QuoteMedia